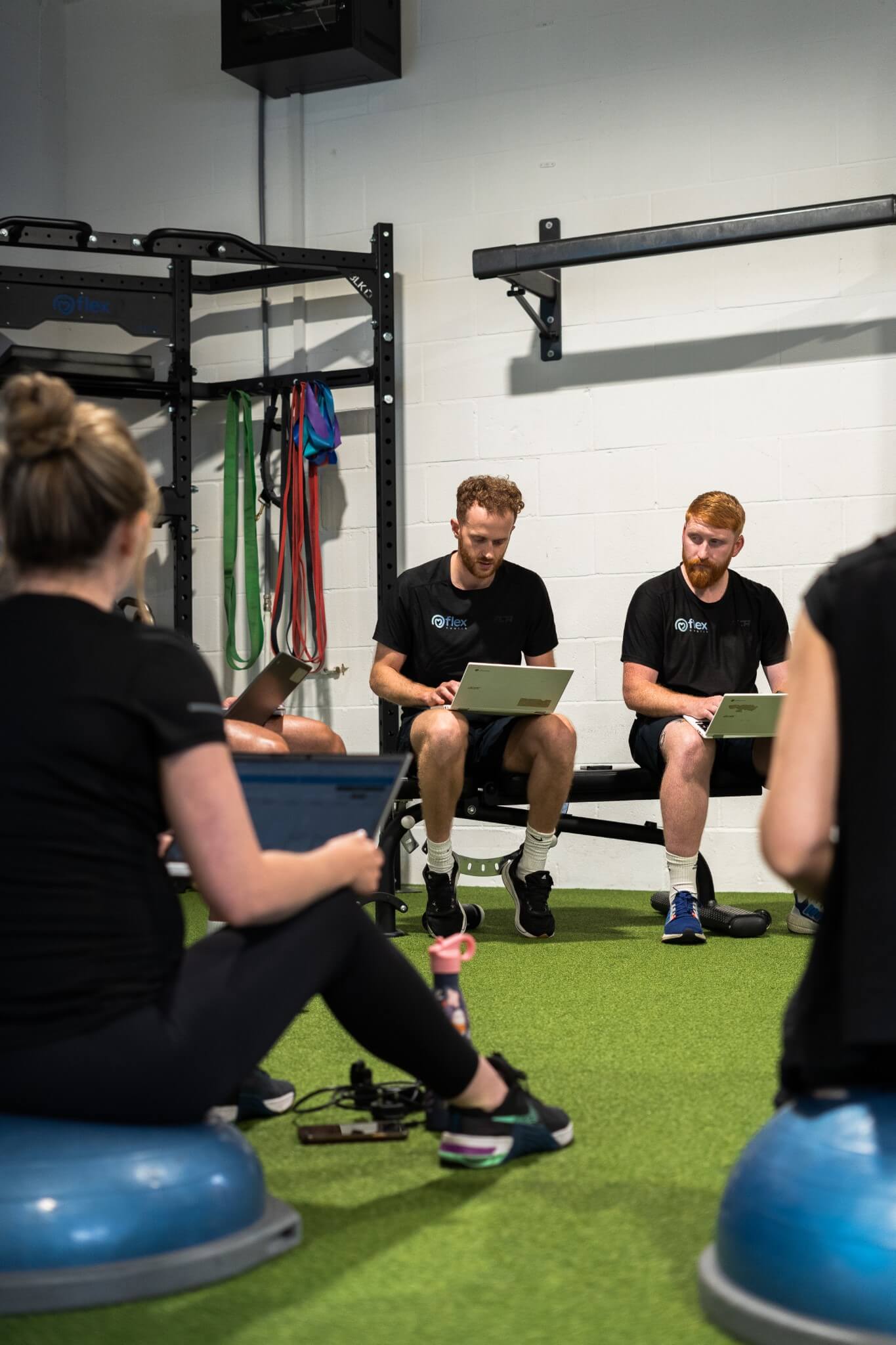 At Flex Health we are specialists in Neurorehabilitation and have over 60 years of experience within our team of passionate Physiotherapists that are based in Hull & East Yorkshire. We have treated many patients and aided them with various treatments in many neurological conditions, and we have achieved great results for them.
What is Neurorehabilitation?
Neurorehabilitation is a medical process aiming to aid recovery from neurological disorders and injuries to the nervous system. Neurorehabilitation begins after the acute stage of treatment for brain injury ends, and helps the patient to recover improve function and cognitive abilities, and to compensate for any brain function alterations resulting from injury or the subsequent treatment.
When you should seek Neurorehabilitation?
Neurorehabilitation is essential to achieving an outcome after both brain and spinal cord injuries and is often a component of many catastrophic injury claims. Quick access to good rehabilitation plays a key part in the long term prognosis of most of those who suffer life-changing injuries.
Although many patients receive a good standard of acute care at dedicated specialist trauma centres following a brain injury, there can be delays around the provision of NHS rehabilitation, especially when specialist and multi-disciplinary treatment is required.
Accessing early rehabilitation is so important to the one case of acquired brain injury admitted to hospital every 3 minutes in the UK.
We'd always recommend coming to us for assessment or advice as soon as possible, but here's a few conditions that we regularly treat:
Cerebral Palsy
Stroke Rehabilitation
Multiple Sclerosis
Various Head Injuries
Guillain-Barré Syndrome
We treat many more neurological conditions, it's always worth booking an assessment with us to find out how we can help.
Flex Health can help the managing with and living with neurological conditions, by ensuring that you can commit to day-to-day activities with ease.
The different Neurorehabiltation services we offer at Flex Health in Hull & East Yorkshire
The services that we offer to Neurorehabilitation patients include:
Assessment, diagnosis, treatment, and management of Neurological conditions
Advice to parents, carers, and other professionals
Physical Management Programmes
Use of our state-of-art facility with specific equipment
You can give us a call to discuss your assessment, diagnosis, or treatment with us by contacting us here. Alternatively, you book directly online using the link here.
We always offer a professional service when it comes to treating our clients and always aim to ensure that your goals are the main objective of the sessions.