About Us
Occupational Health, Wellness, Physiotherapists and Rehabilitation Experts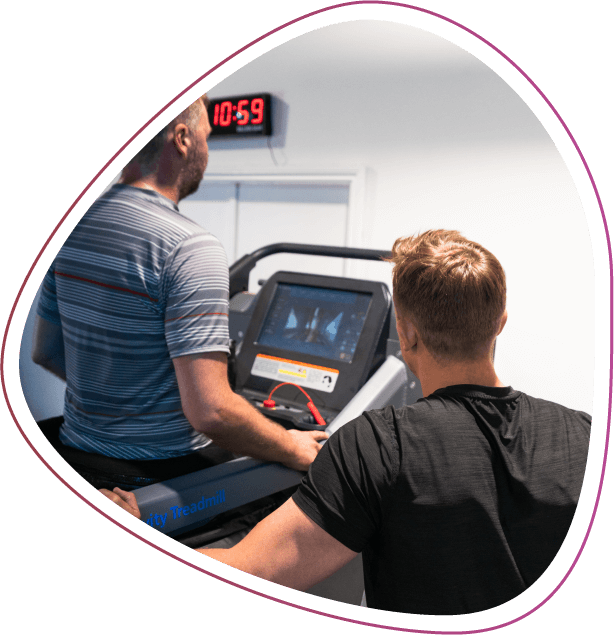 AN EXPERIENCED TEAM OF:
Occupational Health Specialists, Wellness Experts, Passionate Physiotherapists and Rehabilitation clinicians in Hull and East Yorkshire lead a national Occupational Health, Wellness, Physiotherapy and rehabilitation program. We have a combined 100 years experience within our national team, of working with employers, employees and clients suffering from workplace conditions, sports, spinal, joint, degenerative conditions, long-term illnesses, and neurological conditions and paediatric conditions.
We work with all of our clients from our hub in Hull, in the community and on-site to manage their injury, conditions, symptoms and aid their recovery by combining clinically led, research-based hands-on processes, using the latest technologies.
OUR TEAM OF EXPERTS
have a combined 100 plus years of experience
We can help you when you are experiencing pain or loss of function. We assist with experienced, fast-acting assessment, treatment and management of your problem.
Our team of Occupational Health Specialists, Wellness Experts, Passionate Physiotherapists and Rehabilitation clinicians based from Hull and East Yorkshire are able to treat a huge range of Musculoskeletal, Neurological and Paediatric conditions and have incredible great modern facilities in Hull and East Yorkshire.
Our team provides national service.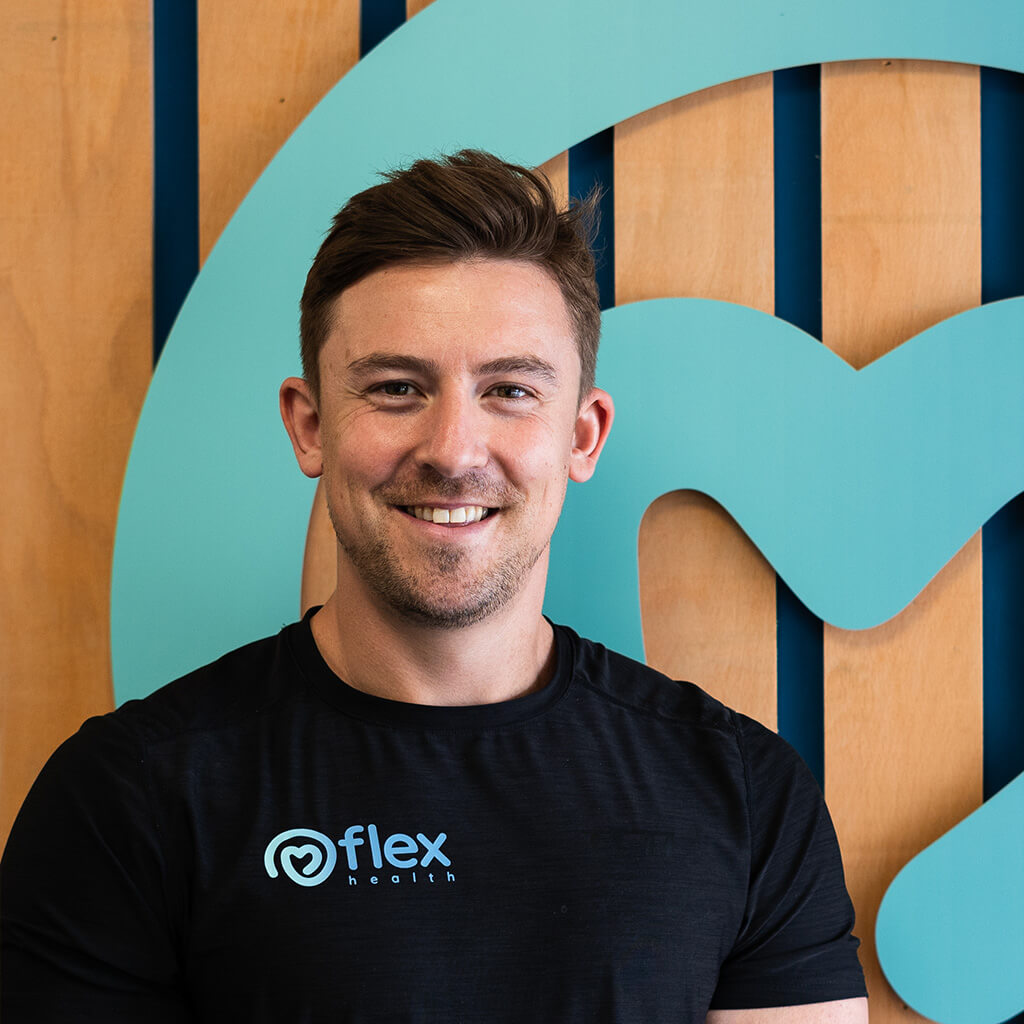 Alex C
I (along with Matt) founded Flex Health in 2015 following 6 seasons at Hull City (Tigers) working as part of their first team medical staff. I got the glory years which included years in the premier league and the FA cup final.
Alex has two graduations under his belt with a BSc Physiotherapy from the University of Salford and a BSc in Sport rehabilitation form the University of Hull. I enjoy training and keeping active along side managing my own long list of knee injuries.
In my spare time I enjoy socialising and travelling. I love my two sausage dogs who I have rescued, Blue and Pepper.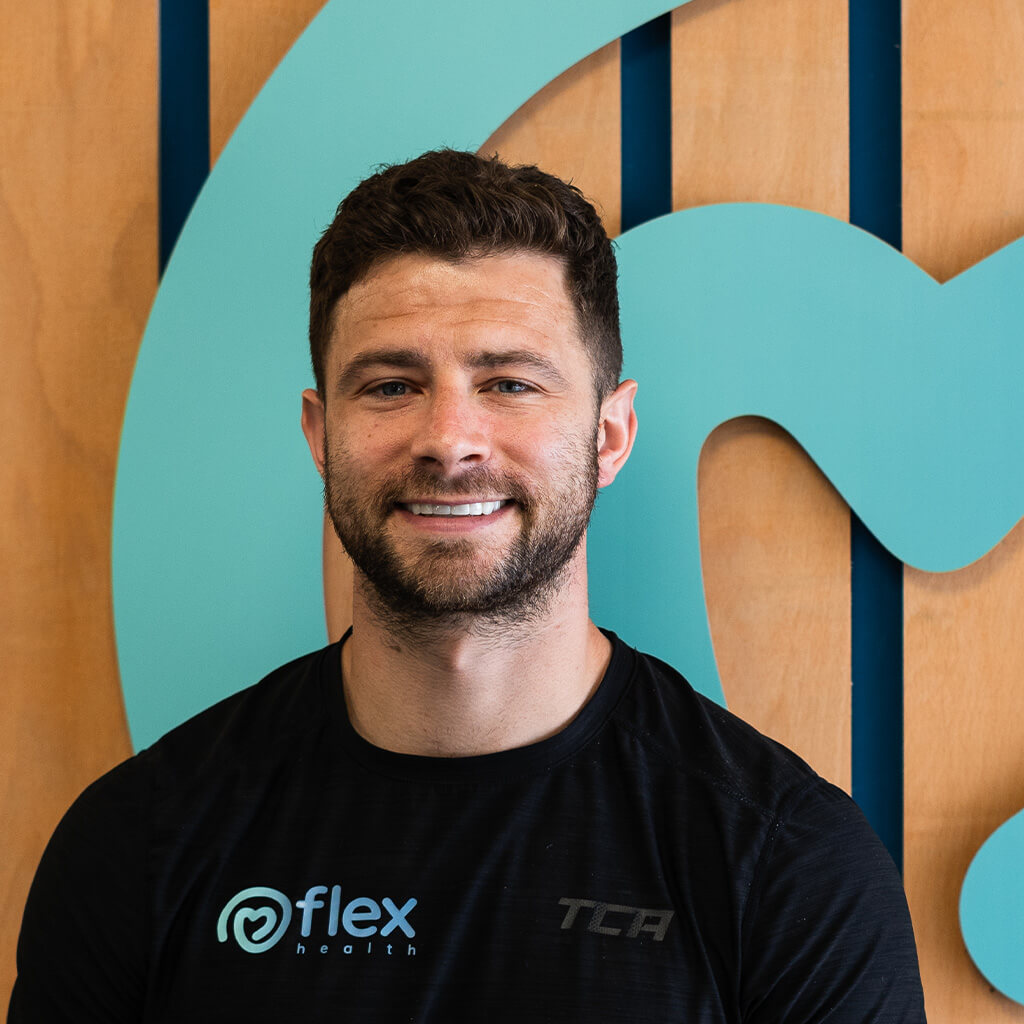 Matt B
I started my career in Professional Sport working at Hull City through the glory years of Steve Bruce, the Premier League and the FA Cup Final.
I developed new and innovative strategies of Physiotherapy work that I wanted to bring to the public and show them a new way of Physiotherapy therefore I started Flex Health in 2015 with Alex.
Since 2015 to the present day we have strived to make Flex Health the leading Physiotherapy and wellbeing provider in the region.
Personally, I enjoy throwing down at the gym daily and following my beloved Sheffield Wednesday who unfortunately have been miserable for 32 years of my life.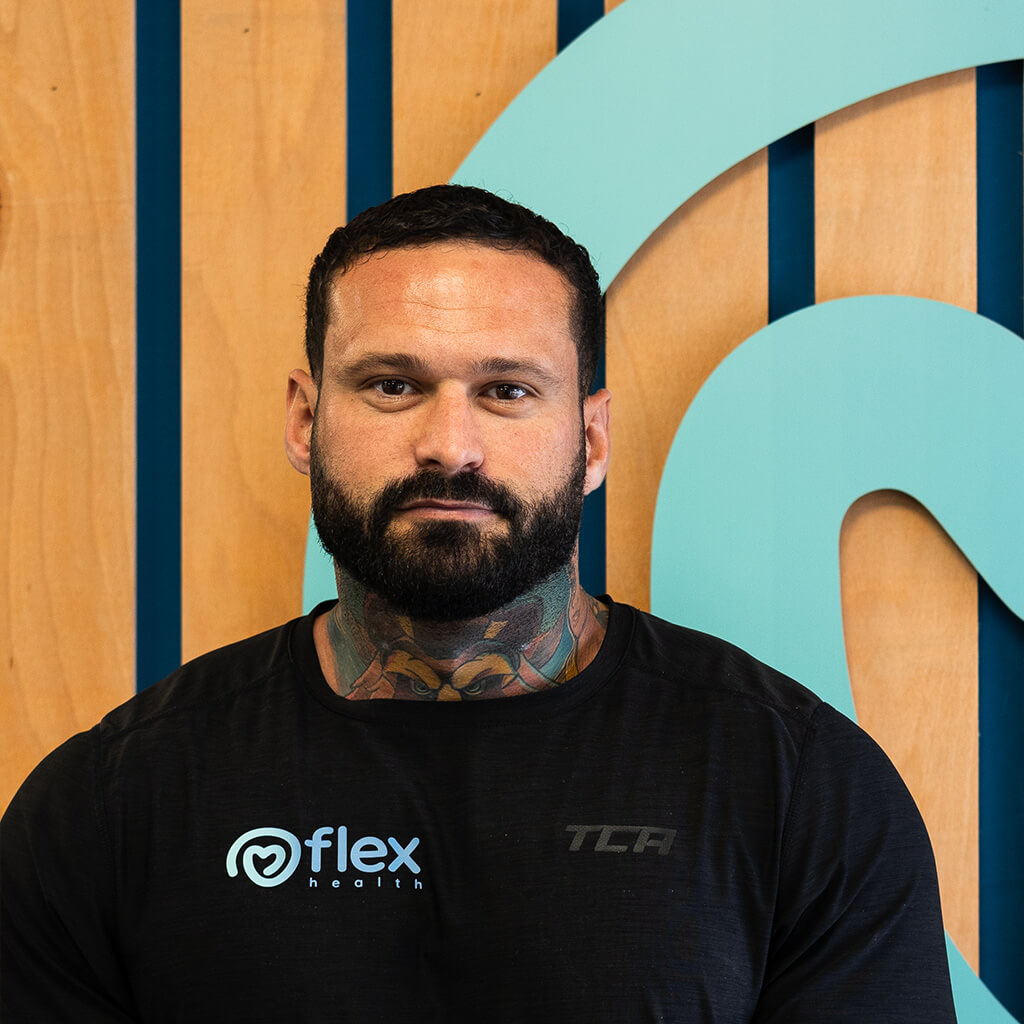 Mike W
Hi I'm Mike, I'm the Practice Manager at Flex Health , its my job to ensure the smooth running of the business day to day, managing the staff and ensuring the only thing they have to focus on is treating our patients.
I'm a father of two children, if I'm not working then you'll find me either spending time with my family or at the gym - my working career up to now has been in leisure management mainly so health, fitness and nutrition has always been a large part of my life.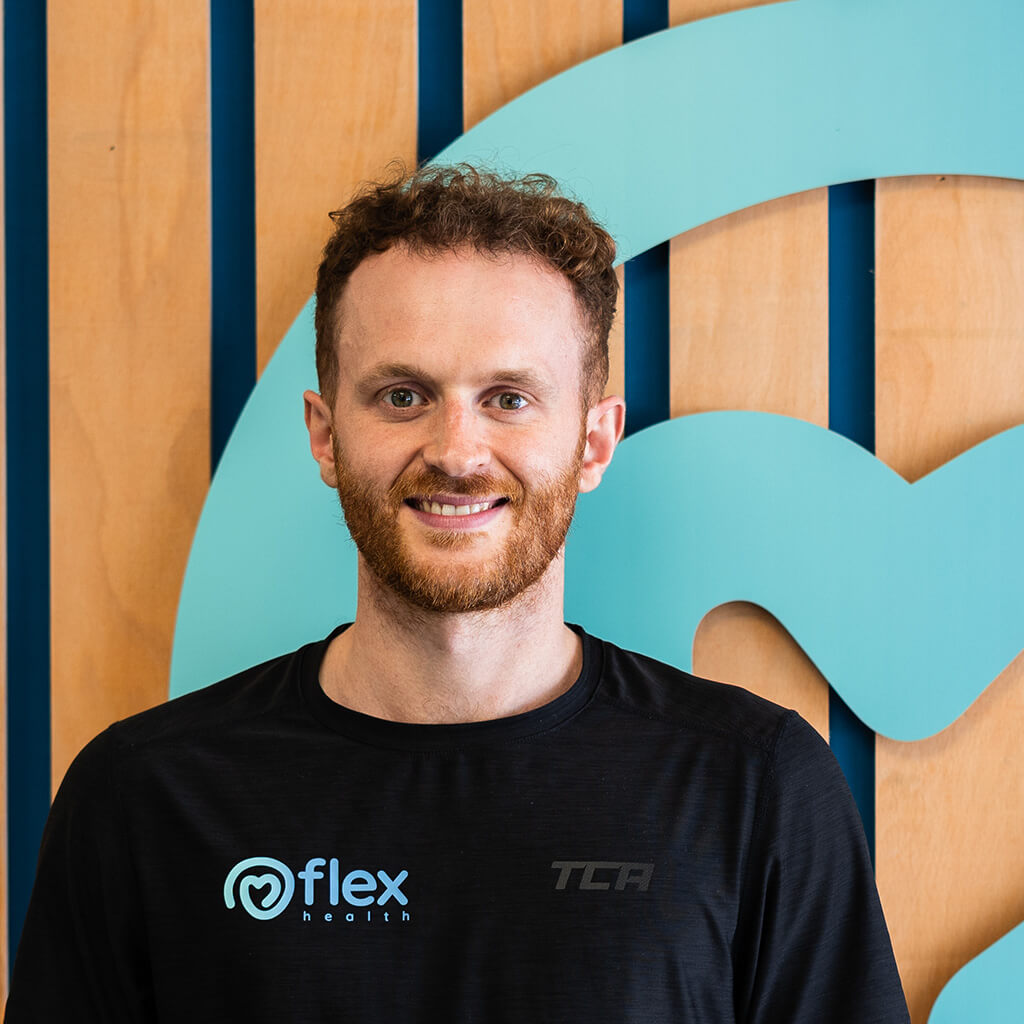 Sam C
I have worked in the industry for 6 years now and I'm still very passionate and enjoy helping MSK and Neuro patients achieve their goals and seeing them improve.
Having sporting and outdoor interests and hobbies, I have particular interest in these populations, but getting anyone back to what they want to be is enjoyable for me.
Outside of work, I enjoy taking part and watching all forms of sport, particularly cricket and football.
I enjoy eating new and tasty food as well as watching the mighty Sheffield Wednesday enjoy some intermittent success!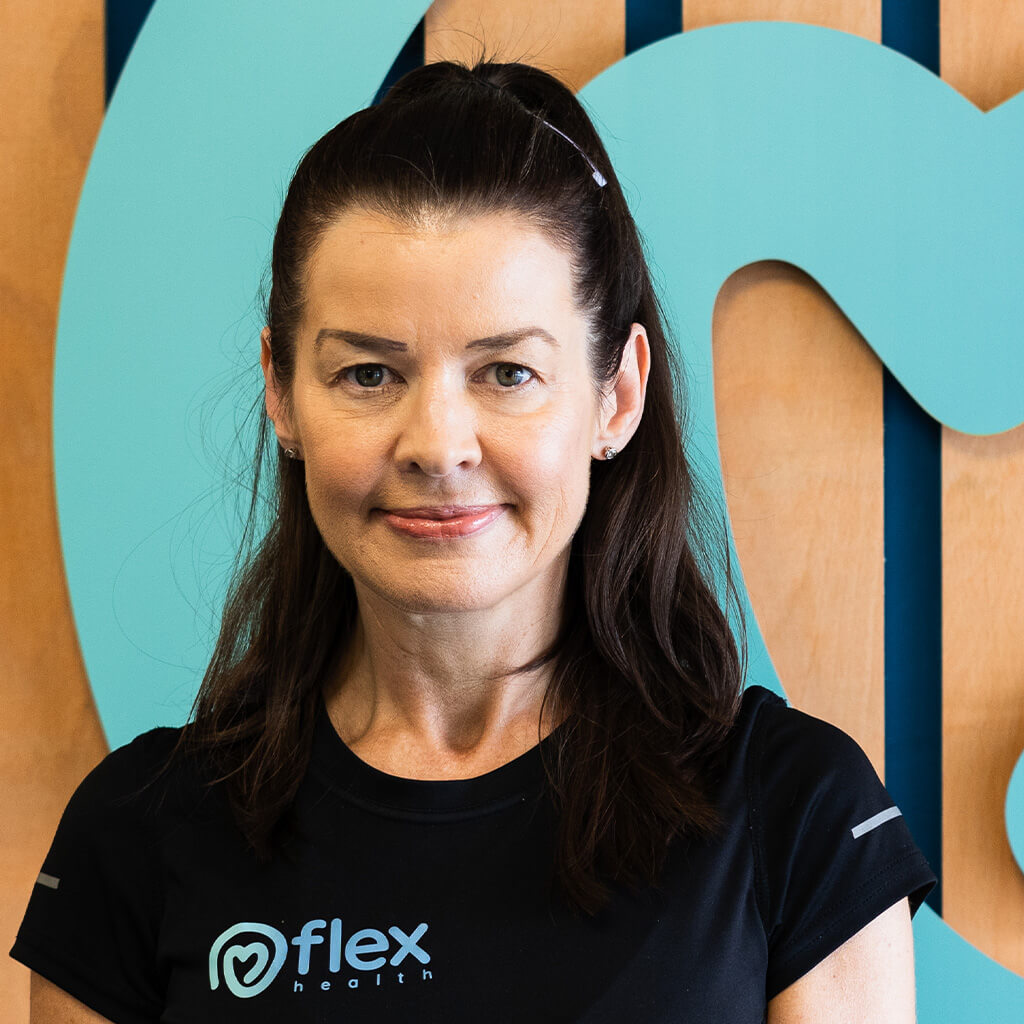 Lisa J
I've been working at Flex for nearly 3 years now leading the paediatric department as well as treating adult MSK conditions.
I absolutely love my job but when I'm not at work I'm always busy doing the things I enjoy. My family is everything and I love spending as much time as possible with my gorgeous twin daughters and adorable bulldog, Button.
I'm currently in full planning mode for my fiancé and I's wedding next year and have numerous lists - can't wait! I love keeping fit, going on long countryside walks and having a healthy lifestyle, but also love going out for food and drinks with my friends. Seeing live indie rock music is one of my passions as is going to Westend musicals whenever I get the chance.
We go to our house in Corfu 2 or 3 times a year; my favourite part of the trip is always driving a speedboat at maximum speed around the bays below our village!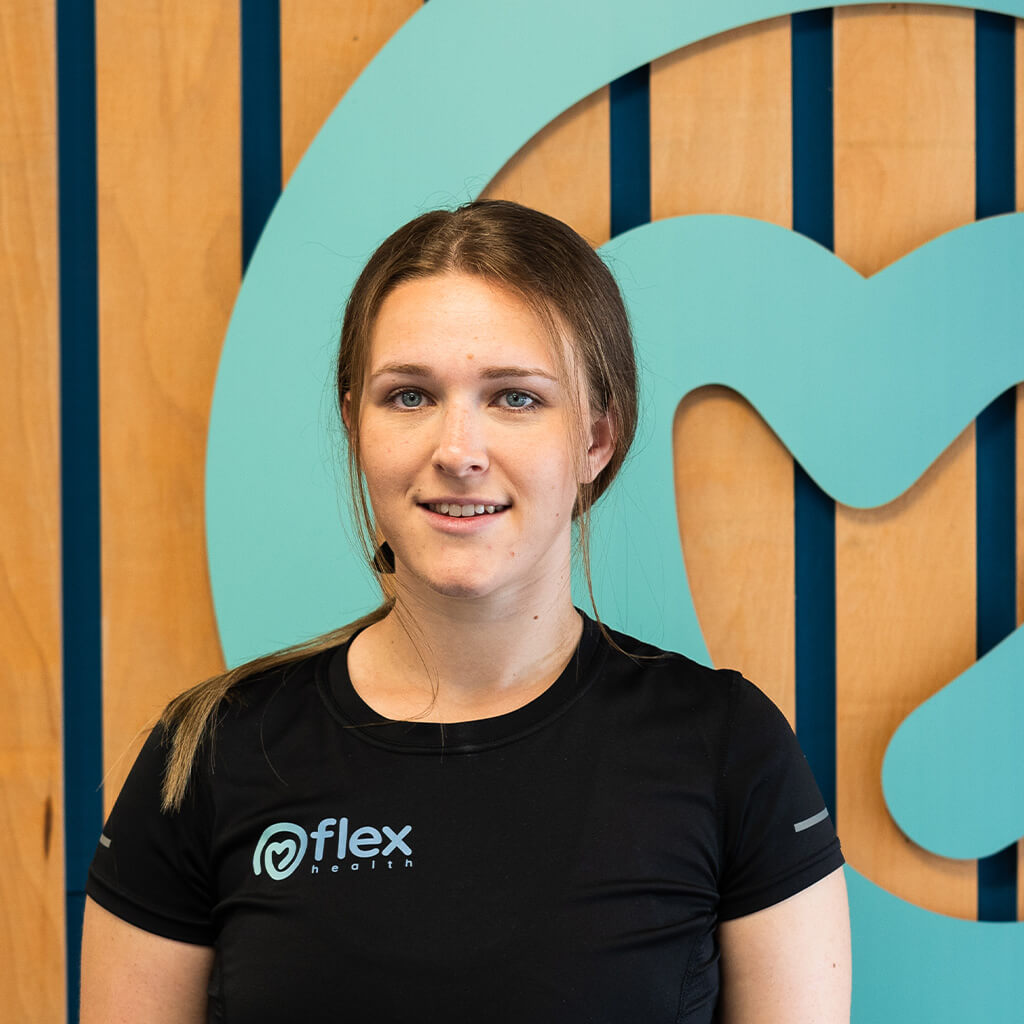 Kaytie H
I am passionate about my job and work with many different people in MSK, Paediatrics and developing into further areas, ready to take the industry by storm.
I am really into my fitness and attend Project Y weekly. In my spare time I like to get outdoors with my dachshund puppy, see friends, go to the football and relax by sticking a film on or baking.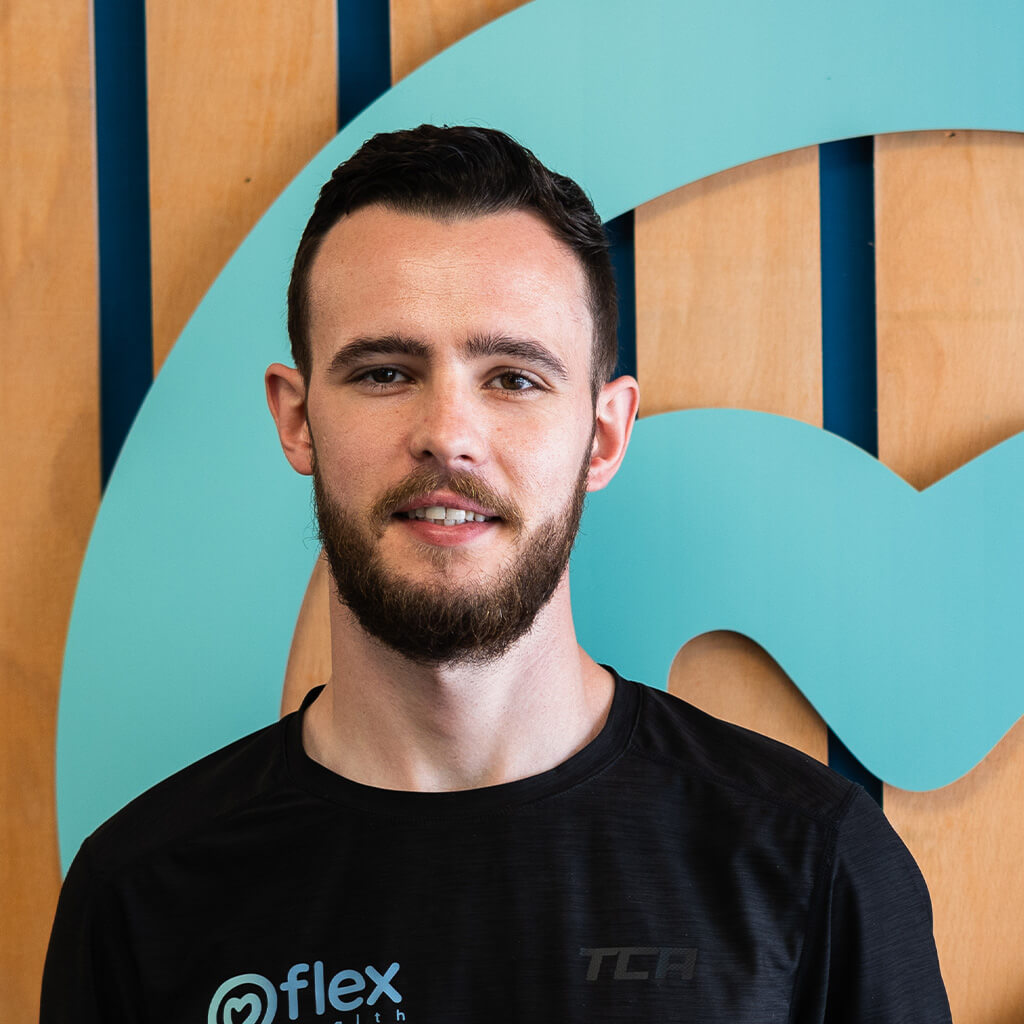 Alex H
My interest in how the human body works and love for sport and physical activity. After finishing my degree in Sport Rehabilitation, I began working with Hull City Academy alongside seeing personal clients before starting with Flex Health a year later.
This is where I found my interest in neurological rehabilitation.
Away from work I have a keen interest in taking part in and watching various sports (football and basketball mainly), as well as being able to get outside and go for walks with my dog Nellie.
To relax, I enjoy listening to hip-hop music and I've always been a fan of Marvel and superhero movies.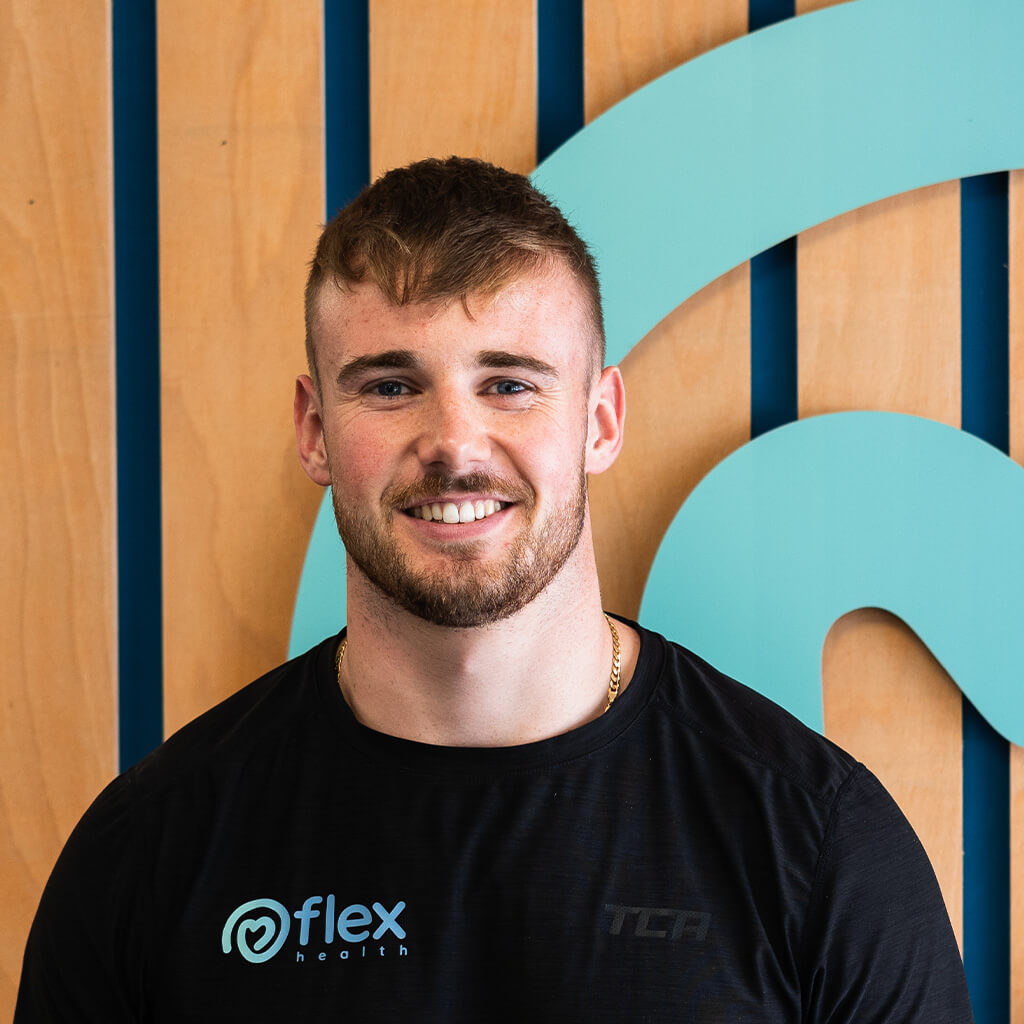 Dan S
Since joining Flex 3 years ago, I have developed a diverse clientele in a variety of backgrounds; involving MSK, Neurological and Spinal conditions and pathologies.
I have a further background in Strength and Conditioning allowing me to work alongside a wide range of elite athletes in a variety of sporting fields.
I possess a very keen interest in Sporting culture, coming from a diverse background in sport myself. Living just outside of Hull currently, I am a southerner relishing in the Northern lifestyle.
I thoroughly enjoy working at Flex, and welcome any new challenges and opportunities that come my way.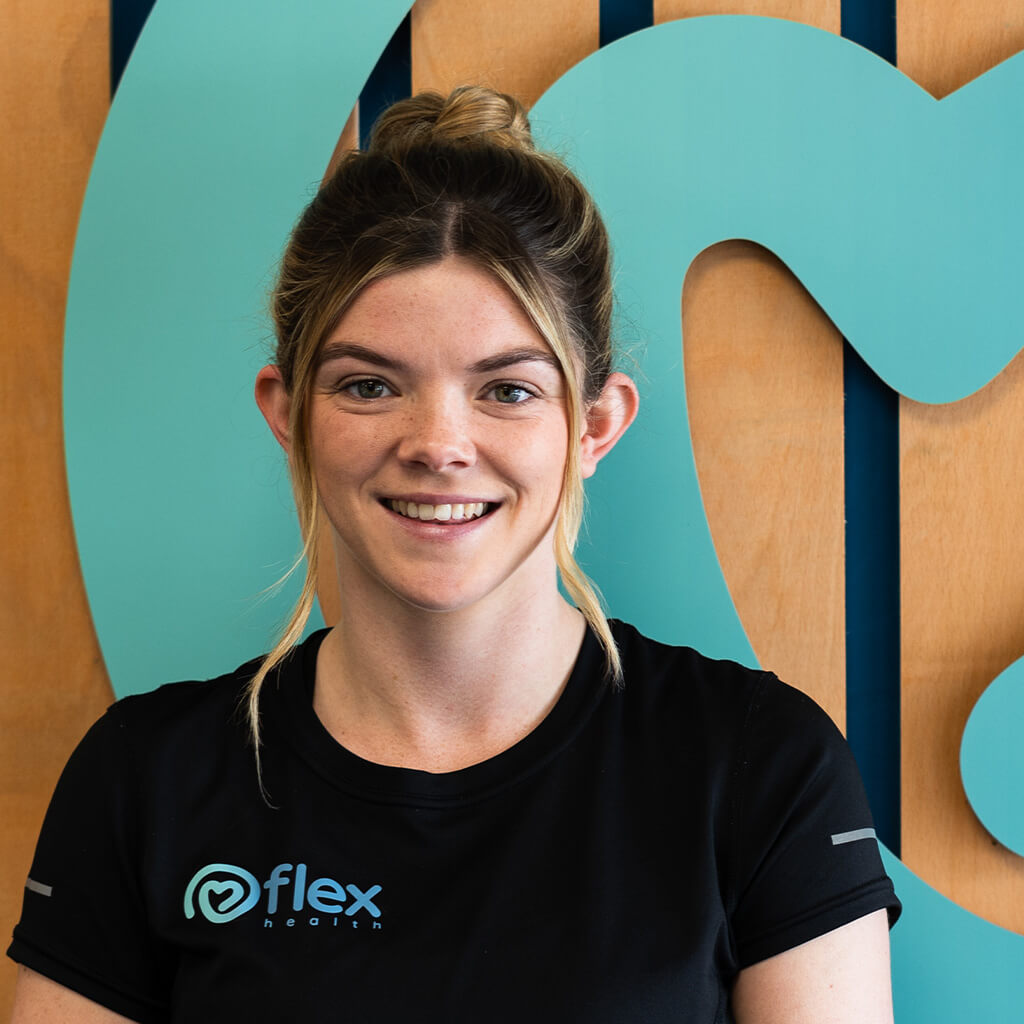 Beth W
I graduated in 2017 with a first class honours degree in Sports and Exercise Science, I started her career as a certified Personal Trainer, specialising in individualised coaching.
I had a great experience working with Flex Health during my time at university, so much so that I decided to join their ranks. I enjoy working with a variety of clients that come to the clinic.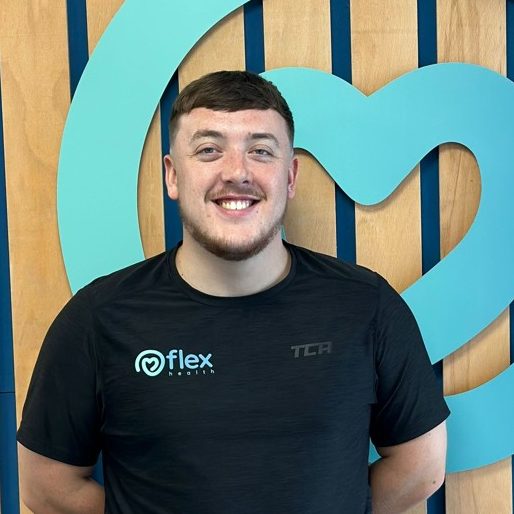 Jordan H
Hi I am Jordan, I am the operations and business manager for Flex Occupational Health, my role is to manage the occupational health area of the group.
In my spare time I like to follow Hull city and England, home and away. Whilst also keeping in my prime shape by training on a regular basis.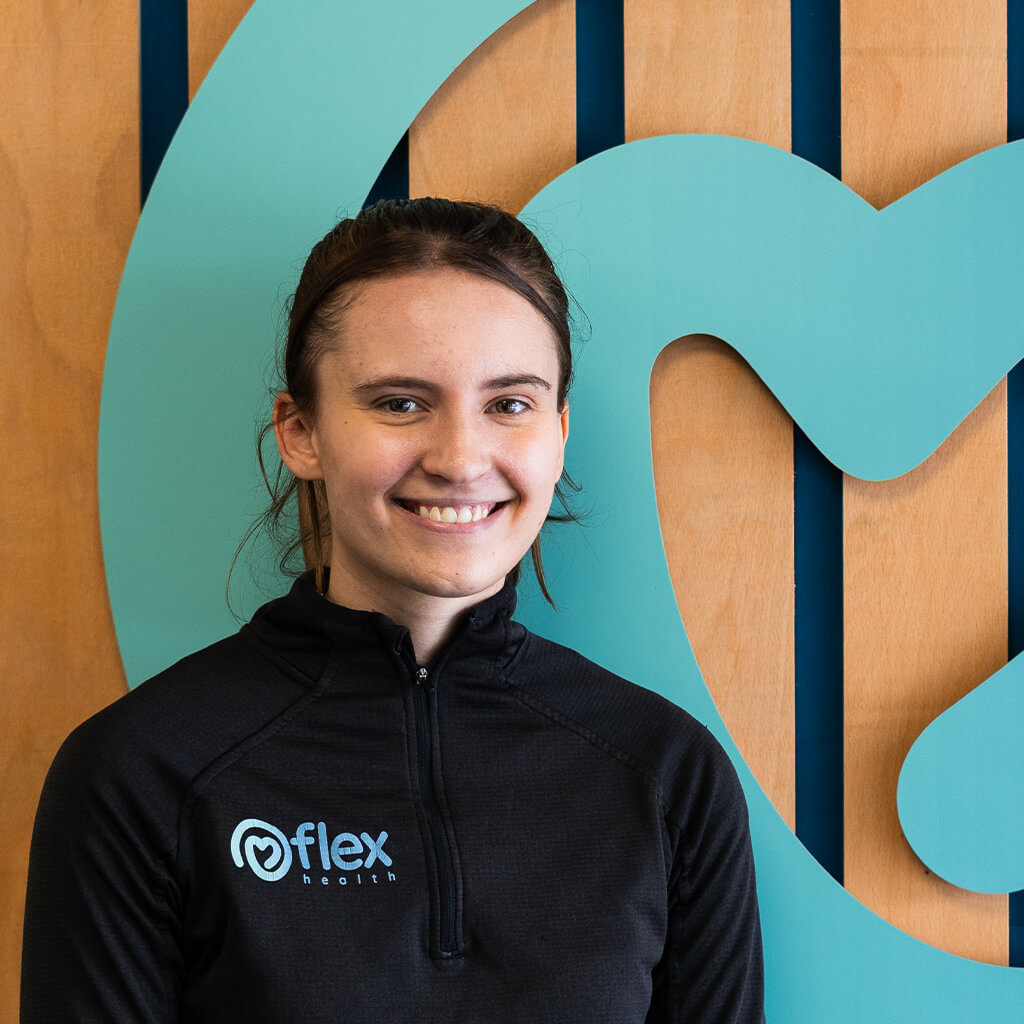 Lucy W
Hi, my name is Lucy and I have been working at Flex for the past few months after finishing my internship here. I am a big Arsenal fan and outside of work enjoy playing football and visiting the beach.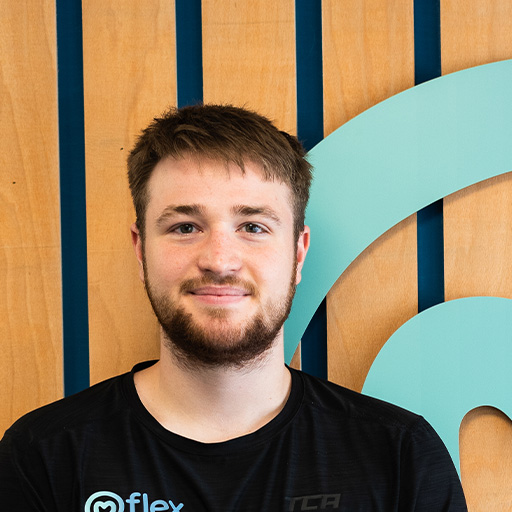 Kallum E
I am a recent graduate from the Sport Rehabilitation degree at the University of Hull.
Throughout my third and final year, I was lucky enough to work at Flex on their internship programme which ran alongside studying until my graduation.
This opportunity helped me develop my skills in a professional environment and led to the job role I currently have. I have also had experience working in high level sport with massage support for both the France Women and Fiji Men's rugby league World Cup sides.
My short time here has already been both exciting and rewarding and I am looking forward to what the future holds.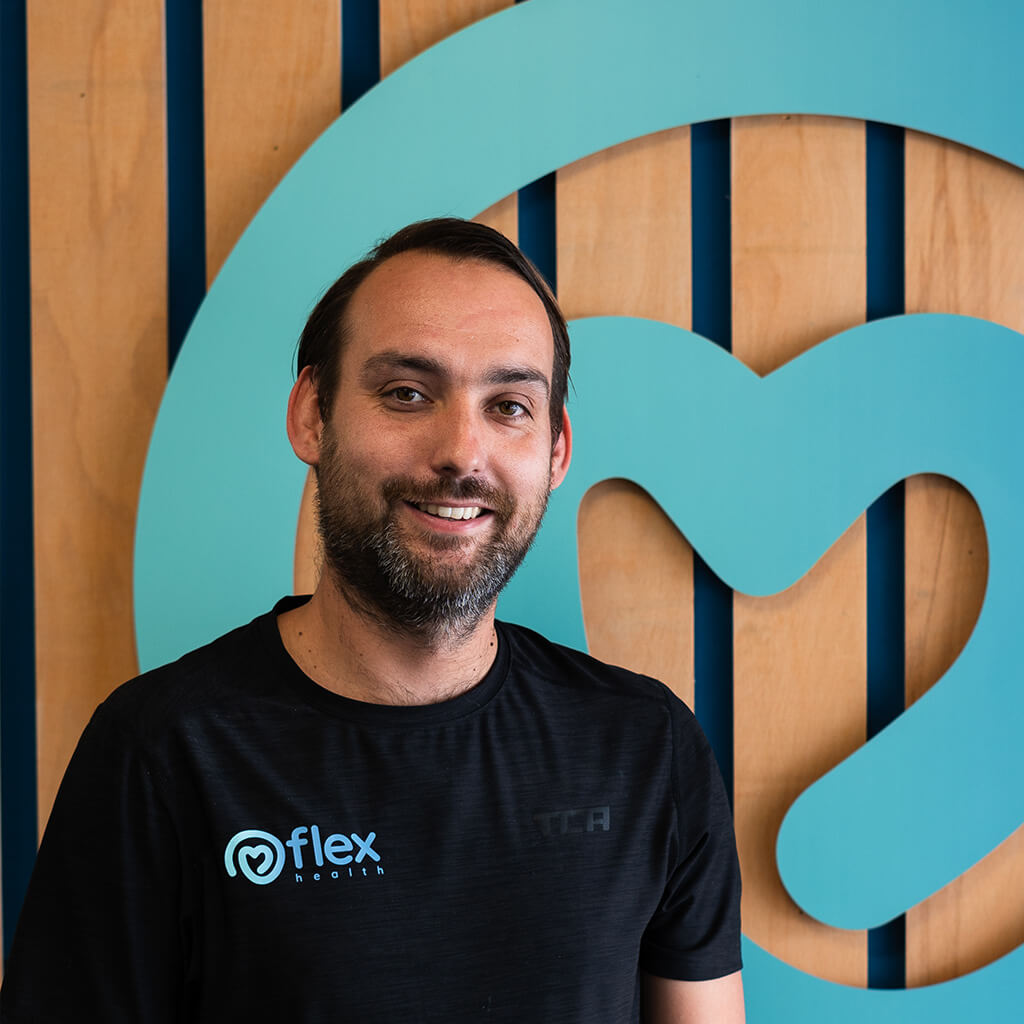 Iain F
I graduated with a BSc in Sport Rehabilitation at the University of Cumbria in 2017 and I am currently working towards a Bsc in Physiotherapy (2024).
In my free time, I like to enjoy walks with our Labrador and spend time with the family. I have a wide range of experience working with professional sports of all ages and I am currently the Head of Medical at Doncaster Rugby League Club.
I gained international experience as an assistant therapist for Toa Samoa in the 2021 Rugby League World Cup. I enjoy working with clients with varying needs and at Flex no two days are the same which makes the role rewarding.
Treatments at Flex are fun and sociable whilst remaining beneficial and professional.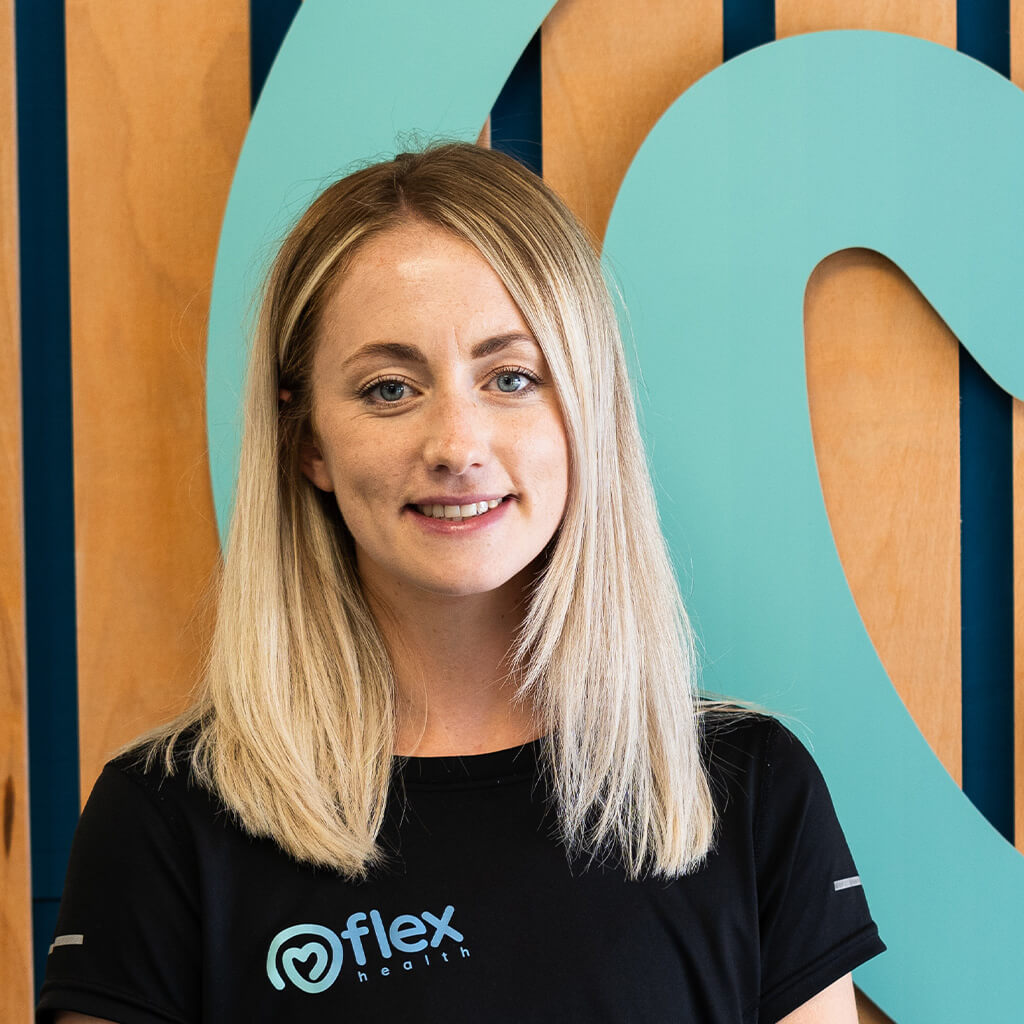 Lucy A
I'm Lucy, Business development manager at Flex Health. My role is supporting with the growth of the business, brand awareness and marketing.
I have a passion for helping others and supporting with health and wellbeing. In my spare time, I love running, spending time with my family, especially being a mum to my 2-year-old son, going for long dog walks and seeing friends.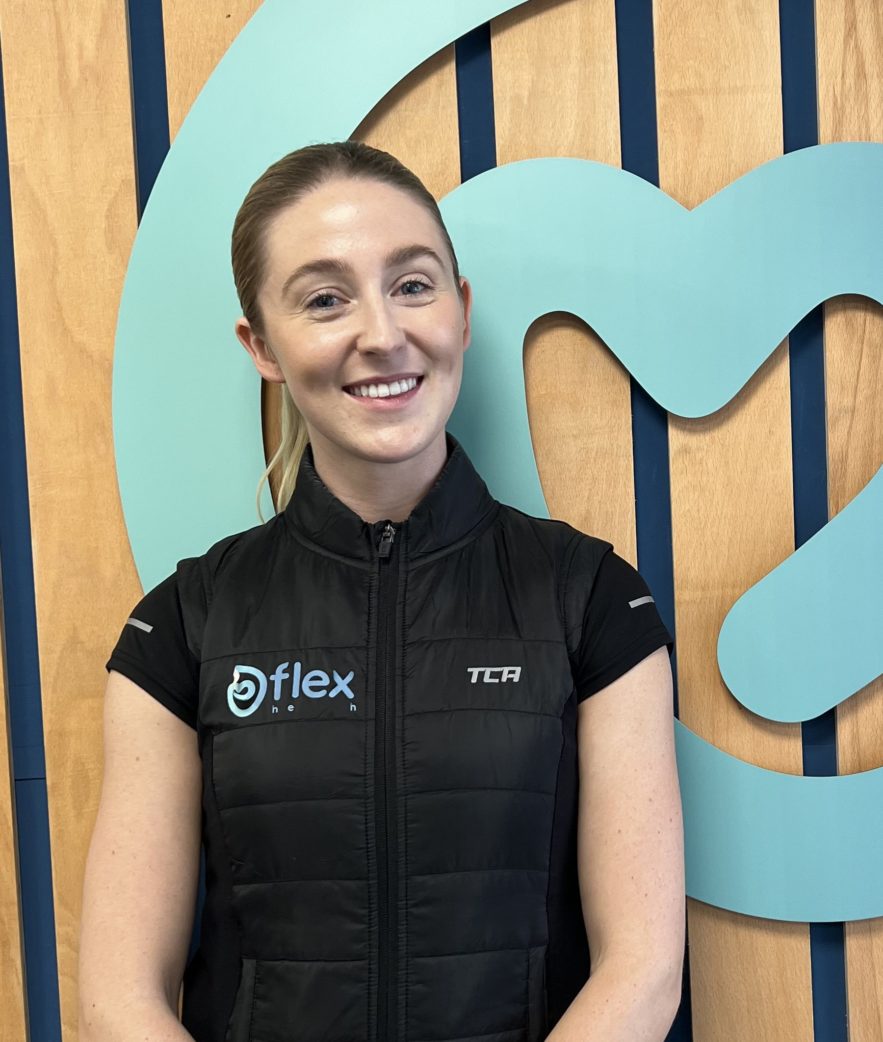 Casey B
Prior to joining the Flex team, I worked within the NHS. During my time there I had the opportunity to rotate around several departments gaining a variety of experience. This allowed me to transfer these skills into my practice at Flex when treating patients.
I enjoy working with patients, building a therapeutic relationship, helping them reach their goals, teaching them how to self-manage for future and having a laugh along the way.
Life behind Flex involves my passion of being active and being an outdoor enthusiast. I enjoy working out, running/trail running, netball, mountain and road biking. I also love anything that involves adrenaline, such as skydiving, surfing, skiing .. the list goes on.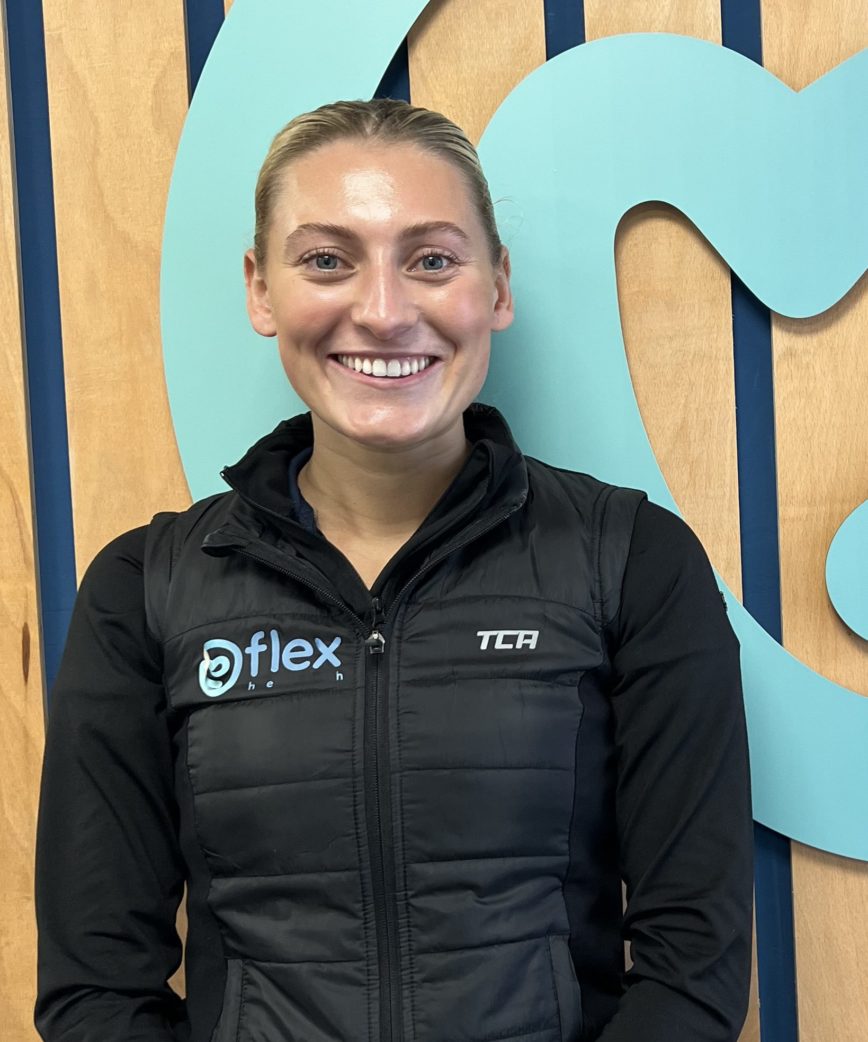 Katie B
I am presently working towards my Physiotherapy degree graduating in December 2023 building on my degree in Sports Rehabilitation presently.
I enjoy working with clients on all their rehabilitation needs, working on complex cases and helping people to work towards their rehabilitation goals.
Ready to start your recovery journey?
Get in touch and speak to our experts today